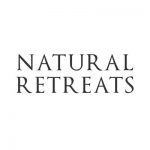 Làrach-lìn / Website NaturalR_UKNatural Retreats
Role overview
The Assistant General Manager is vital for the success of Natural Retreats both in terms of fulfilling the Natural Retreats experience to the highest standards and operating the site profitably and on budget. Reporting into the General Manager, the Assistant General Manager will support the General Manager on a day to day basis in running the operations at the Castle and will be required to deputise for them.
The key focus will be on service across all areas to ensure that we are offering fantastic service to our customers and guests and running the site efficiently. A large part of the role is overseeing the day to day running of the food and beverage operation in The Storehouse together with the large variety of events that are held in the Castle throughout the year.
Being at the forefront of this Natural Retreats venture and contributing to its success through good commerciality and a proactive approach requires a very hands on, creative 'can do' approach with plenty of ideas and being a great problem solver.
Role Responsibilities:
Service and Standards
Assisting in all aspects of running the site including organising the Storehouse food and beverage activity, event planning and delivery, delivery of hampers, site maintenance, health and safety, cleaning, housekeeping, answering phone calls and dealing with general information requests.
To ensure all guests receive a meet and greet in line with brand standards as detailed in the Operations Manual.
To deliver Amazing Product, Amazing Service and Amazing Culture and to ensure all team members do likewise
To assist the General Manager in managing the monthly wages process for the site
To gain an understanding of the financial operation of the site and to support the General Manager to deliver a profitable operation
To consider PPM (Planned, Preventative Maintenance) techniques to ensure the longevity of the NR product quality.
To gain full knowledge and maintain all operational systems and services including Health & Safety practices as well as gas, water, etc.
Strictly controlling the revenue budget in respect of the cost of goods, wage costs and sundry costs of the business to maintain agreed stock value levels, and to undertake accurate and timely stocktaking as per company requirements.
Work with HQ to ensure all system requirements are met, and that all stock items are loaded accurately, and changes are updated in the system.
Attending weekly operations meetings and other inter-departmental meetings as scheduled.  If unable to attend, to ensure that a representative from the team attends
Ensure daily/weekly and monthly reporting is accurate.
The Storehouse and Events
To oversee the efficient day to day running of the Storehouse
To learn the opening and closing routines in relation to the Outfitters and the Storehouse and take responsibility for this alongside the General Manager
To assist with stocktakes in the Storehouse and ordering appropriate levels of stock
To ensure the sales layouts are appropriate and effective, create in-store merchandising and displays are regularly changed to create interest, to meet/exceed sales targets in both Storehouse, Outfitters and Function Rooms.
Complying strictly with all legal requirements with regard to liquor licensing
Ensure monetary control measures are in place for daily cashing up to be completed and reconciles with readings, and all monetary shortages/overages are declared. Adequate supply of change is available and random cash checks are completed at least once a week, to carry out lifts from till to safe, as required to minimise cash holding in the tills.
Ensure all back of house areas, are well maintained, appropriately stocked and clean.
Ensure all deliveries are checked accurately and that all overages/shortages are recorded and reported, all goods received are correctly coded and priced. Ensure that the stock control system is, at all times up to date and accurate.
Ensure all leads for special events are managed in a professional, profitable and timely manner.
Organising and managing events i.e. Weddings, corporate and promotional events etc to ensure an amazing result every time.
Ensuring the correct operational use and cleaning of all catering equipment and arranging service agreements for the cooking appliances and refrigeration as and when required
Accommodation
To check and ensure all residences meet NR housekeeping brand standards in terms of cleanliness and hygiene at all times.
To ensure a full inventory is completed and ready for the next guest's arrival.
To assist in managing the inventory of each property replacing items where necessary using approved suppliers and equipment.
To ensure the Natural Retreats information manual in each unit is kept up to date and complete with general information, maps and site rules.
Engage with and develop team members on site to ensure that all customers receive amazing customer service in all aspects of their stay from check in through to housekeeping.
Brand
To be a brand ambassador, promoting all NR locations and services to guests and colleagues alike.
To support the General Manager and the company by networking and being involved in the local community
To create and carry out local marketing initiatives, to increase the NR profile.
To maintain good and clear communication through all areas including Housekeeping and sub-contractors on site and the General Manager.
To fulfil any reasonable request from Senior Management.
To liaise with suppliers, selecting and purchasing of goods, ensuring that budgeted sales margins are achieved. Ensure that goods purchased are complementary to the aims of the company and reflect the seasons.
Undertaking any other duties which may, from time to time, be necessary to ensure the smooth running of the department
Team
To ensure team members are being deployed in a productive manner.
Ensure the team understand service expectations and constantly drive world class service
To demonstrate and ensure the team deliver our 5 key people competencies of Teamwork, Strong Communications, Positive Can-do attitude, Solution orientated and Excellent Product Knowledge
Lead, inspire and champion your team and their talents to all areas of the business, encouraging on-going development and progression.
Support with recruitment of staff within the department to match levels of business and agreed budget
Awareness of staff security should be maintained and control of key holders.
Ensuring that proper training is given to all team members in food safety, food hygiene, COSHH and all other health and safety requirements of their roles.
To carry out internal investigations and disciplinaries when appropriate following processes outlined in the employee handbooks.
Ensure all team members are well presented in appropriate uniform, in line with the Natural Retreats vision for amazing product.
Promoting the welfare, enthusiasm and general morale amongst all team members, both permanent and seasonal
Undertaking appraisals for all team members in accordance with company policy
Person Specification
Experience
Experience of  managing large events
Experience of working in high end hospitality/leisure industry with F&B.
Strong experience/awareness of offering exceptional service and the requirements of this.
Experience of managing a budget
Exposure to liaison and interaction with external bodies and business organisations as part of the day to day role
Skills
Strong management skills
Ability to sell with flair, knowledge and confidence
Excellent administrative and organisational skills
Influencing skills
Problem solver
Strong customer focus
Commercial awareness
Strong attention to detail
Ability to develop team members skills
Knowledge of Gaelic would be helpful
Personal Attributes/Behaviours
Willingness to work antisocial hours and weekends and other such time that reflects the needs of the business.
The desire to get stuck in and lead by example from the very start.
A proactive and flexible approach
Ability to inspire and motivate
Creative, 'can do' approach
Amazing interpersonal skills
Strong communicator
Team Orientated
Friendly and welcoming
Ability to 'make it happen'
An awareness and appreciation of linked cultural organisations such as the British Museum and an interest Stornoway's local history.
Tha tagraichean dùinte airson an sanas-obrach seo. Tadhail air an duilleag obraichean airson cothroman ùra fhaicinn.
Applications for this position are closed. Please visit the jobs page to see new positions.