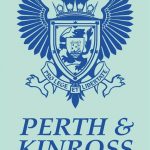 Làrach-lìn / Website https://twitter.com/perthacademyPerth & Kinross Council
Perth Academy
Perth Academy is a thriving, successful secondary school.
Teachers Of Gaelic / Gàidhlig 2FTE – PKC08960
£28,113 – £42,336
Breadalbane Academy, Aberfeldy and Perth Academy
An exciting opportunity has arisen for enthusiastic and driven members of staff to join our Modern Languages departments as Gaelic teachers.
You will be a fluent Gaelic speaker, have effective oral and written skills in Gaelic and English.
You will be enthusiastic and innovative in your thinking, work well as part of a team and have a positive outlook and desire to promote Gaelic language and culture.
You should be able to demonstrate a knowledge of current curriculum developments and have a creative approach to learning and teaching.
For further information about these posts, please contact Donald MacLeod, Quality Improvement Officer on 01738 476221 or at DonaldMacLeod@pkc.gov.uk
About Breadalbane Academy
Breadalbane Academy- located in the scenic town of Aberfeldy, towered over by the Highland Perthshire mountains – has one of the most spectacular school settings in the UK.  Its location makes it an ideal gateway to the Scottish Highlands, despite being just over 30 minutes commute from the City of Perth. Perth in turn has excellent motorway and rail links to Edinburgh and Glasgow, which can each be accessed in about one hour.
The Academy has a long and distinguished history, dating back to the 19th Century, which is complemented by our current high levels of attainment, reflected in our 2018 placing within the Sunday Times top performing 50 state schools in Scotland.   We are an all-through school, catering for pupils aged 2 to 18, with a wide catchment stretching from the stunning wilderness of Rannoch Moor in the west to the bustling towns of Dunkeld and Pitlochry in the east.
The school has a Gaelic Medium provision in the primary which extended into secondary in session 2018/19.
In our most recent HMIE inspection the school was graded 'very good' in three out of five categories and 'good' in the remaining two. The school was particularly praised for its positive ethos underpinned by excellent staff-pupil relationships. These attributes were again picked up by a recent Nursery inspection (February 2017), which praised our nurturing environment and quality of leadership.  The school was visited by a local authority team in May/June 2018 which also resulted in a very positive report which can be seen on the school website.
As well as excellent academic attainment, Breadalbane Academy also prides itself on the quality of its wider curriculum which stresses the development of the whole child.  This has recently been recognised in a range of ways: the school was one of three finalists in the Scottish Education Awards STEM category in 2018 and in the Learner Pathways category in 2020.  Additionally, our work in developing employability skills has been used to exemplify good practice on the national Education Scotland website; and our sector-leading outdoor learning programme is to be featured on the BBC's "Adventure Show".
Our state of the art Community Campus opened in December 2010 and provides an exceptional learning and working environment for pupils and staff, making ours one of the best equipped schools in Scotland. Our facility boasts a 25m swimming pool, an astroturf playing surface, a recording studio, a dance studio, and excellent ICT resources.
We are seeking a highly motivated professional to join our successful Modern Languages department and contribute to maintaining the school's high standards at department and whole school level.
Further information can be found on the following websites:
Welcome to Breadalbane Academy | Aberfeldy, Scotland
Breadalbane Academy Twitter @BreadalbaneAcad
For further information about the post at Breadalbane Academy, please contact John Devine, Head Teacher, on 01887 822300 or at breadalbane@pkc.gov.uk
About Perth Academy
Perth Academy is Perth and Kinross Council's oldest school and is a thriving, successful secondary school.
The school has a very positive, supportive ethos, which encourages and enables young people to exceed their own expectations.  We aim to be a caring community that provides inspiring learning and we celebrate success.
Further information can be found on the following websites:
Perth Academy Twitter @perthacademy
For further information about the post at Perth Academy, please contact Eleanor Paul, Head Teacher, on 01738 458000 or at perthacademy@pkc.gov.uk
Airson tagradh a dhèanamh, tadhail air an duilleag seo
To apply for this job please visit the following URL: