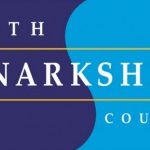 Làrach-lìn / Website SouthLanCouncilSouth Lanarkshire Council
Mount Cameron Primary School
Applications are invited from fully qualified or probationers expecting to gain full registration (primary teaching) by August 2019 who are fluent in the Gaelic language.
A a re-settlement package will be available.
Mount Cameron Primary was rebuilt in 2007 in the St Leonards area of East Kilbride, South Lanarkshire. The school has 292 children (age 5-11 years), 80 of these children are in the Gaelic Department with 20 children within the nursery. Also from session 2017/2018, the school will introduce a Gaelic Play/Mother & Toddler Group.
The aims of Gaelic Department are to develop pupils' Gaelic language skills and to support pupils' personal development through Gaelic literature and culture. The children begin in Primary 1, usually 'feeding in' from the Gaelic Nursery in the school. During the first two years at school, the curriculum is delivered entirely in Gaelic. During Primary 3, the children begin a bilingual programme, with the introduction of English reading and writing. Finally, at Primary 6 and 7 stages the children also learn French. Gaelic Medium Education aims are to develop pupils' Gaelic language skills and to support pupils' personal development through Gaelic literature and culture.
The school has won many awards and is a thriving, very successful school, the successful application must be fluent in Gaelic language and committed to the Gaelic culture, heritage and the Scottish Government/South Lanarkshire Gaelic Language plans.
If you wish further information contact the Head Teacher, Mrs Caroline Reid, 01355 232062.
You will assist in the delivery of the curriculum and contribute to whole school initiatives, as appropriate.
You will carry out the range of duties outlined in Annex B of "A Teaching Profession for the 21st Century"
Requirements
Employment History/Foreign Police Check
Candidates should be able to detail any gaps in employment and provide a foreign police check where applicable for any periods living or working abroad.
This post is excepted in terms of the Rehabilitation of Offenders Act 1974 (Exceptions) Order 2003.
The successful candidate will be subject to a criminal records check provided by Disclosure Scotland.
This post is considered Regulated Work with Children, under the Protection of Vulnerable Groups (Scotland) Act, 2007. Therefore, it is an offence to apply if you are barred from working with children.
Preferred candidates will be required to join the PVG Scheme, or undergo a PVG Scheme Update check, prior to a formal offer of employment being made by South Lanarkshire Council.
Please refer to http://www.disclosurescotland.co.uk/publications/ and click on Code of Practice for further information about the disclosure process and best practice.
Applications online
As the application process has changed, we recommend you familiarise yourself with the revised format and content of the form by clicking on the following link to access the applicant user guide.
South Lanarkshire Council / South Lanarkshire Leisure & Culture are Equal Opportunities employers and encourage applications from all members of the community. We are committed to the Double Tick Initiative and offer a guaranteed interview to any applicant who considers themselves to be disabled and who meets the competency requirements for the post.
Tha tagraichean dùinte airson an sanas-obrach seo. Tadhail air an duilleag obraichean airson cothroman ùra fhaicinn.
Applications for this position are closed. Please visit the jobs page to see new positions.