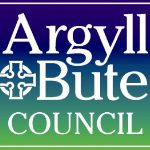 Làrach-lìn / Website argyllandbuteArgyll & Bute Council
Bunessan Primary School
We are looking for a Gaelic Medium teacher to join our team at Bunessan Primary School. We are a rural, island Primary School with English Medium, Gaelic Medium and Nursery classes located on the island's South West. Our Gaelic class is a multi-composite, P1-7 class, with 7 pupils. Housing may be available with this position.
Applicants should note that:-
This post is not suitable for job share.
This post requires Protection of Vulnerable Group (PVG) Membership in relation to working with children.
For further information, please contact:
Kate Petrie, Head Teacher
Telephone: 01681 700283
Email: Kate.Petrie@argyll-bute.gov.uk
Reference : ARB07828/AED04541
Please note that you cannot apply for this vacancy by contacting the recruiting manager, applications must be made via MyJobScotland, available by clicking the Apply button below.
Tha tagraichean dùinte airson an sanas-obrach seo. Tadhail air an duilleag obraichean airson cothroman ùra fhaicinn.
Applications for this position are closed. Please visit the jobs page to see new positions.