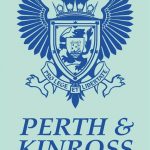 Làrach-lìn / Website https://twitter.com/goodlyburnpsPerth & Kinross Council
Goodlyburn Primary School, Perth
We are a vibrant Primary School & Nursery in the City of Perth
Primary School Support Worker (Gaelic) – PKC08728
£12,996 – £13,925 (27.5 Hours per week, Term-time only)
Goodlyburn Primary School, Perth
We are looking for a fun, enthusiastic individual to join our Gaelic Medium classes at Goodlyburn Primary School.  You will work with our children and staff in our Gaelic Medium classes to support development of the Gaelic language. You will work closely with teachers, supporting individuals and small groups.  You will also support the wider school children at break and lunchtimes, working with children to encourage active play and to supervise wellbeing.
You will be a fluent Gaelic speaker.
You will ideally have knowledge and experience of working with children and young people and will be interested in pursuing a career working in an educational environment.
You will be motivated and interested in child development and keen to work to support children reach their full potential.
You will understand the need for confidentiality and be able to work sensitively to support children and families.  You will also be able to demonstrate an ability to work effectively as a team and also to work on your own initiative.  You will have excellent communication skills and a positive approach to working with children.
For further information about this vacancy please contact Annemarie Sands, Head Teacher via email –  Goodlyburn@pkc.gov.uk
Tha tagraichean dùinte airson an sanas-obrach seo. Tadhail air an duilleag obraichean airson cothroman ùra fhaicinn.
Applications for this position are closed. Please visit the jobs page to see new positions.