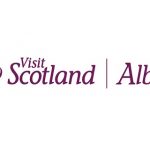 Làrach-lìn / Website VisitScotNewsVisitScotland
VisitScotland aims to benefit communities and businesses across the Hebrides through developing tourism responsibly. This is at the heart of everything we do. As we start to rebuild from the Covid pandemic and look to the future, the partnerships we create have never been more important.
VisitScotland is looking for a Development Manager, based in the Outer Hebrides, to build those partnerships, talking to the right people, businesses, and organisations to maximise the opportunities that arise.
You will be the face of VisitScotland on the Outer Hebrides, leading our relationships with public sector partners, tourism groups and building awareness and understanding of our work. You'll work closely with colleagues across marketing, events, communications, business engagement and visitor information teams to help align VisitScotland activities around the opportunities in the Outer Hebrides.
We are looking for an experienced individual who is ambitious for tourism on the islands and is committed to working in partnership to get things done. In this exciting and varied role, you will work within a supportive, Scotland-wide team, but will be capable of operating with a high degree of autonomy on a day-to-day basis. In this role, you can really make your mark in one of the most exciting and rewarding sectors of the economy.
For more information, please see the full job description.   A Gaelic version of this job description will shortly be available.
Tha tagraichean dùinte airson an sanas-obrach seo. Tadhail air an duilleag obraichean airson cothroman ùra fhaicinn.
Applications for this position are closed. Please visit the jobs page to see new positions.